Scientists at Imperial College London, have developed an amphibious drone capable of diving under water, taking a sample, resurfacing to surf, before continuing its flight. This previously-unseen and interesting ability for an unmanned aerial vehicle (UAV) was realized with the help of a container, from which a powerful jet of gas is expelled when emerging from beneath the water.
That this incredible drone may resemble a flying fish is of no coincidence, as it is exactly this creature that inspired the craft's design, with a little help from a few other friends in the form of diving insects, amphibians and fish. When immersed in water, the AquaMAV drone will fold its wings in order to dive as smoothly and as effciently as possible, its body and wings, covered with a water-repellent coating.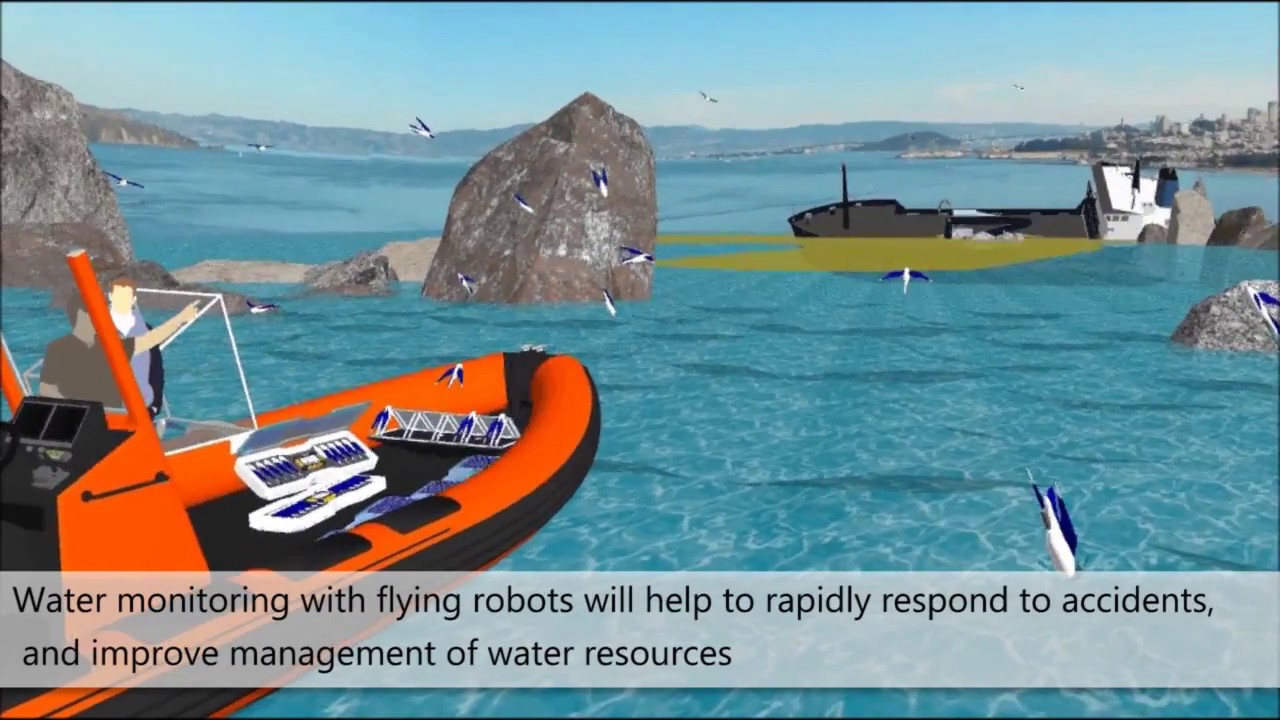 The weight of the prototype AquaMAV is a mere 200 grams, and its small battery allows the drone to fly for around 15 minutes at a speed of up to 10 meters per second. A smart drone can fly about five kilometers on one charge, taking samples of fences at the same time, and then go back to the station with which it was launched.
In order for the drone body to withstand numerous impacts on the deck or water surface, it was made of Kevlar and CFRP alloy. The prototype has turned out to be hugely successful, so, as developers continue testing and assessing the drone's capabilities, so do they seek for investment, with a view to completing their development, and ultimately launching it into our mainstream world.